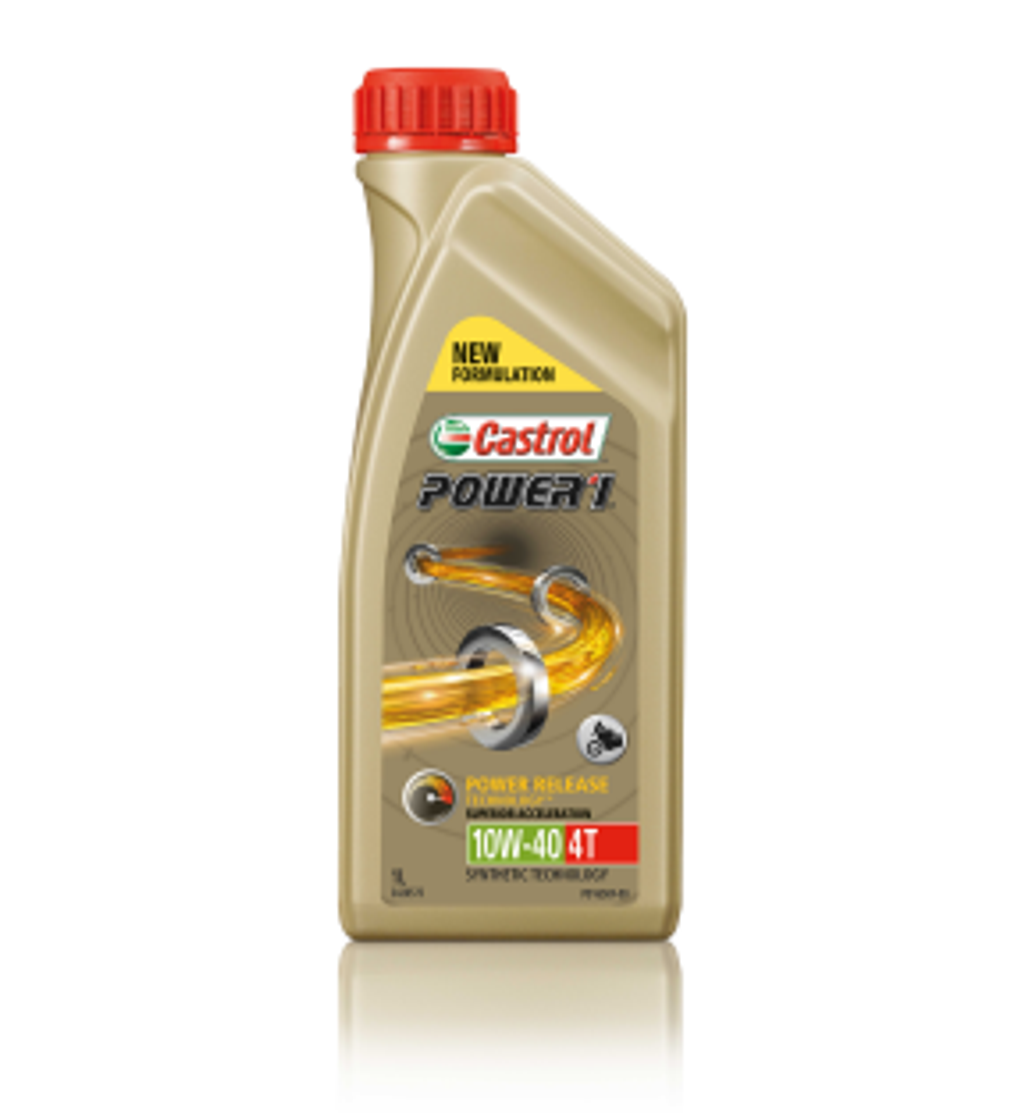 Castrol Power 1 4T Oil 10W40 API SN Semi Synthetic
Castrol POWER1 4T is an advanced, premium quality, part-synthetic engine oil developed for the latest generation 4-stroke motorcycle engines. It is designed specifically for bikers who love the exhilaration of riding.
Up to 30% of power is lost due to friction without you knowing it.
Castrol POWER1 4T with Power Release Technology™ boosts the performance of your bike by optimising friction and enables you to accelerate faster.
Application
Castrol POWER1 4T is designed to optimise performance for motorcycle engines.
It is suitable for all makes of 4-stroke bikes, both carburetor or fuel injected where API SN (or below) and JASO MA or MA2 are recommended.
When choosing oil, please refer to your owner's handbook and the product specifications shown below. May also be suitable for other bikes.
Advantages
-Tested and proven to deliver superior acceleration at the twist of the throttle
-Power Release Technology™ optimises friction in the clutch and reduces internal engine losses due to friction
-Complies with requirements of catalyst equipped engines
---