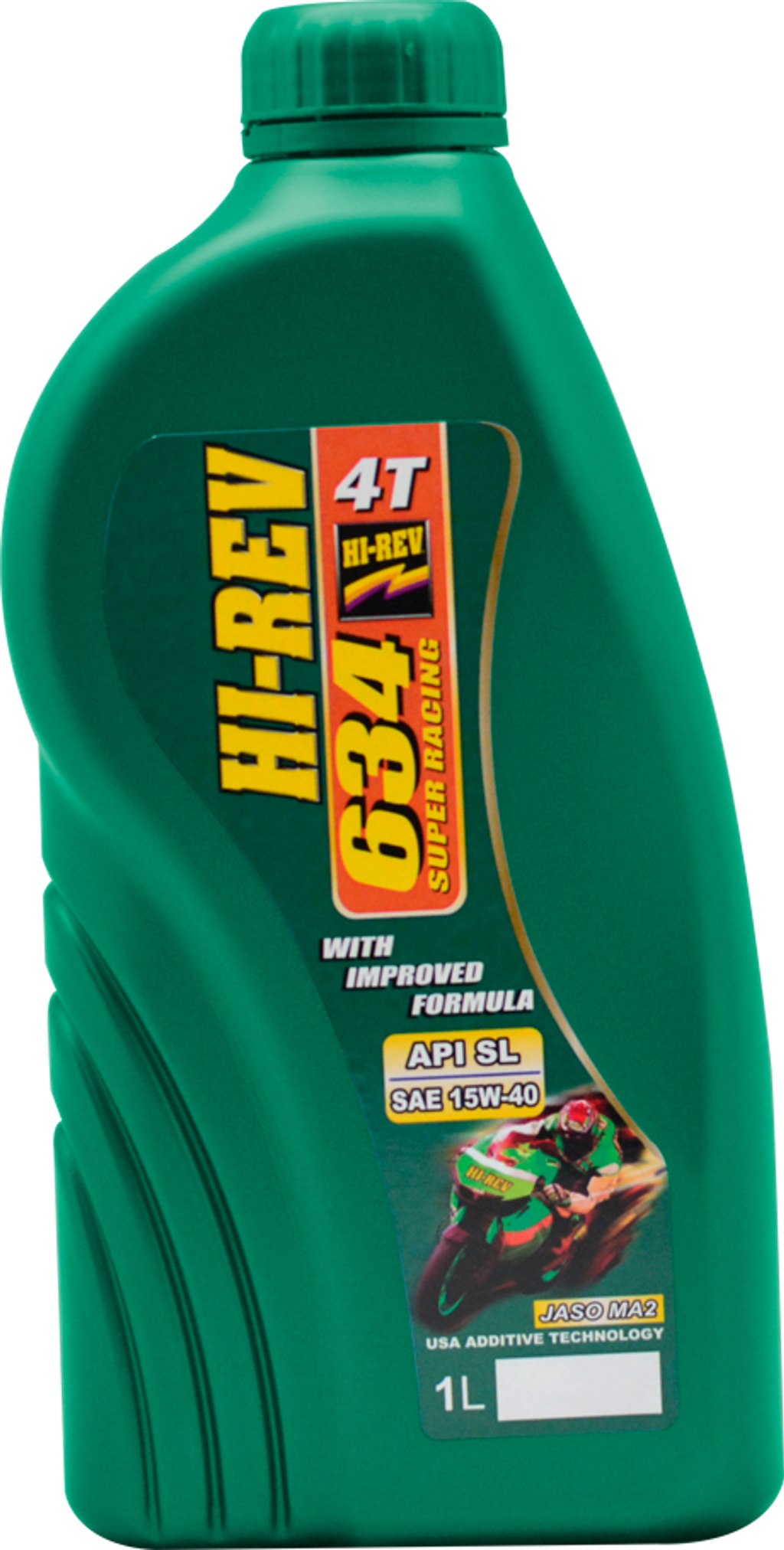 HI-REV 4T ENGINE OIL 634 1L [SAE 15W-40]
Superior motorcycle oil formulated with proven wear additive system guarantees optimal lubrication & protection under varying speed and load conditions.
Technical Specifications

API SL/MA2

JASO MA

SAE 15W-40
Advantages

Formulated to minimize slipping of wet clutch.

High detergent power for cleaner engine.

Outstanding protection against sludge & deposit.

Excellent thermal and oxidation stability for smoother operations.
---