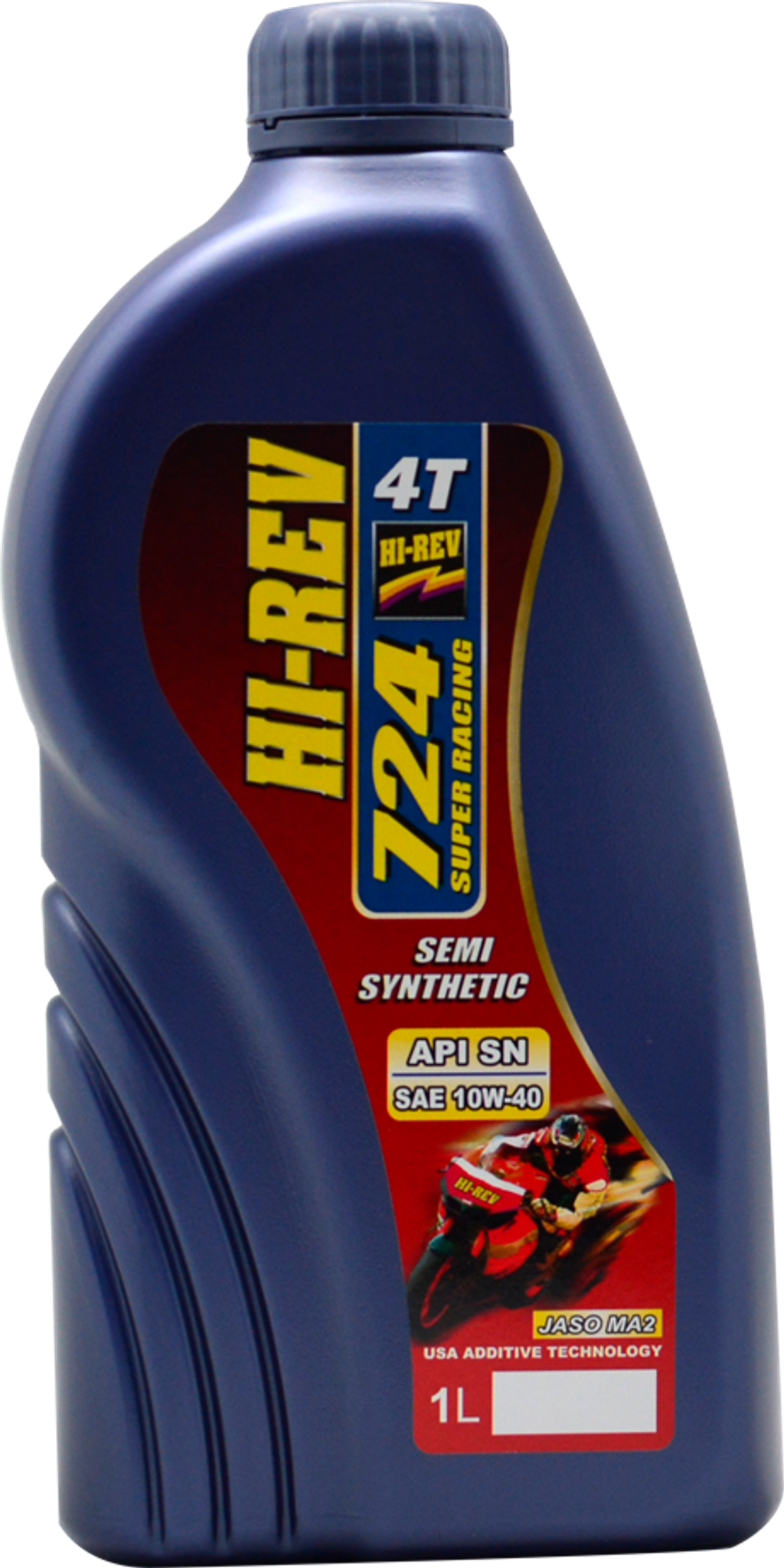 HI-REV 4T ENGINE OIL 724 1L [SAE 10W-40]
HI-REV 4T-724 is a premium semi- synthetic four stroke engine oil with most advanced additive that outperformed the most severe operating condition.

Technical Specifications

API SN




JASO MA/MA2




SAE 10W-40

Advantages

Provides superior friction performance.




Excellent thermal oxidation stability.




Outstanding corrosion inhibitors to protect against rust corrosion.




Excellent detergent / dispersant to ensure outstanding engine cleanliness.




Optimal clutch performance.

---